We just got these in last month: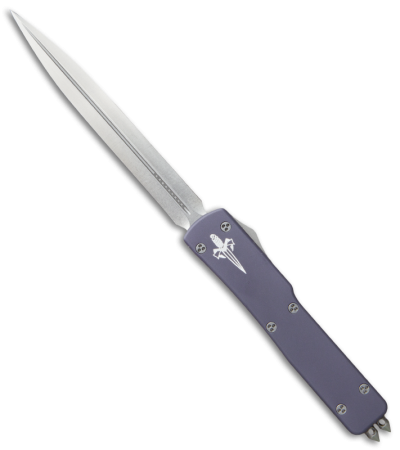 This is the Microtech Marfione Mini Venom OTF. You may have seen the original Microtech Venom, and that's the knife this mini version is based on. While the original version of the Venom totals 12.10 inches in length, the Mini Venom is just 7.20 inches long overall.
The Mini Venom is a double-action OTF with a double-edged dagger that's just 3.7 inches in length. Just like the Venomtech you saw a couple of months ago, when closed, the Mini Venom blade does not retract completely into the handle. Closed, the knife has 1.25 inches of the blade sticking out of the handle.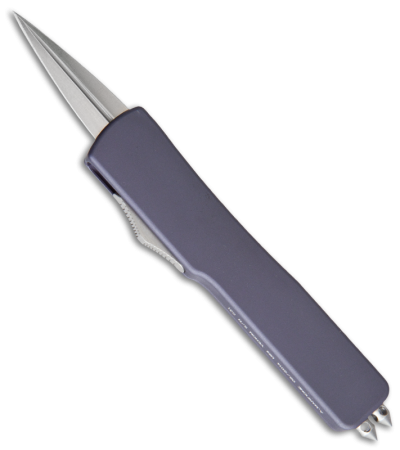 The knife comes with a sweet clear sheath you should keep on the blade when it's retracted.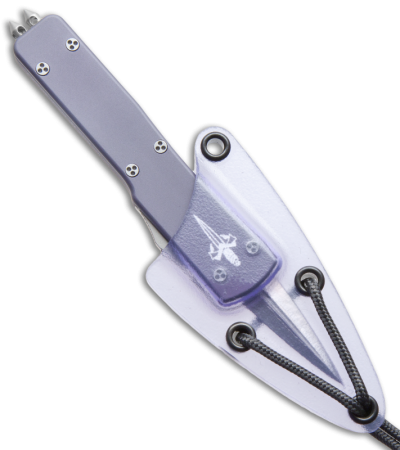 Something else fairly unique about this knife is that it has two breaker tips at the base of the handle.
This is a really cool, unique piece to add to your collection. Plus, what's not to like about OTFs or Microtech? This Mini Venom is made in the USA from a brand you should know and respect. Get your Microtech Marfione Mini Venom from Blade HQ.
If the Mini Venom isn't really up your ally, check out our wide selection of OTF knives over at Blade HQ. I'll bet we've got what you're looking for.