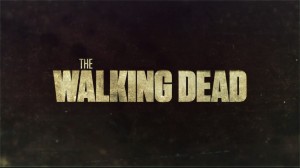 September is already halfway over, and once October rolls in that means one thing.  No, not Halloween.  The Walking Dead!  Season six is looking to be full of gory goodness, and quite frankly I just can't wait.  With a little less than a month left, October 11th just can't get here fast enough.
One of my favorite things to do while watching the show, is to keep an eye out for any awesome knives that may show up.  To those out there with a keen eye, you can find some pretty awesome knives throughout the season.  But one of my favorites is the OTF held in the hands of my personal favorite, Carol.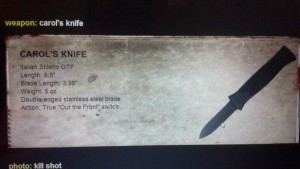 Now I know, you either love her or hate her, but you just can't argue that she has some pretty impressive taste in knives.  Her more popular knife is the Military warrior.  A pretty fantastic knife, sure.  But for a while she was battling walkers with none other than an OTF.  I may be impartial, considering this blog is dedicated to OTF knives, but I much prefer when she was using this knife.
The real issue I'm having, is trying to figure just which knife it is that she is using.  More often than not, prop masters will create their own knives, so they can avoid paying for them to show up on screen.  And that could quite possibly be the case here.  What do you think?
The handle does bear a striking resemblance to several other knives.  The Benchmade Pagan has a very similar shape, and the same spear point blade.  The designer could very well have taken a lot of inspiration from this knife.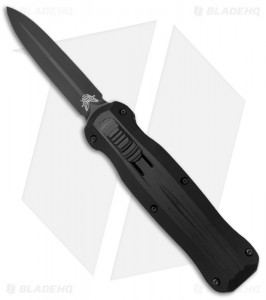 The next option is the Asheville Steel Paragon.  While the blade is definitely different, there is a strong similarity in the handle.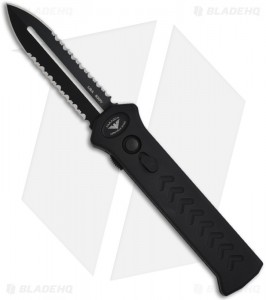 The last option I could think of would be the Piranha Excalibur OTF.  They both have a similar handle, while also sporting the spear point blade with black finish.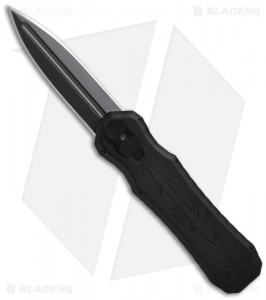 These are just a couple options, there are still plenty other OTF knives it could be.  It's difficult to tell for sure without seeing the knife in person.  But you can definitely see, by looking at other knives, where they got the inspiration for this knife.    So what do you think?  Any ideas on what knife this could be?  I want your input.  Would you want an OTF in your pocket during the zombie apocalypse?  If so, which one?