Anatomy of an Out The Front Knife
Out The Front knives are similar to automatic knives in many ways; they are opened by pushing a thumb slide or pulling a lever, but with an OTF knife the blade always deploys out the front of the handle—not the side, like automatic knives. OTF knives are restricted in many areas so be certain to consult your local laws before purchasing these items.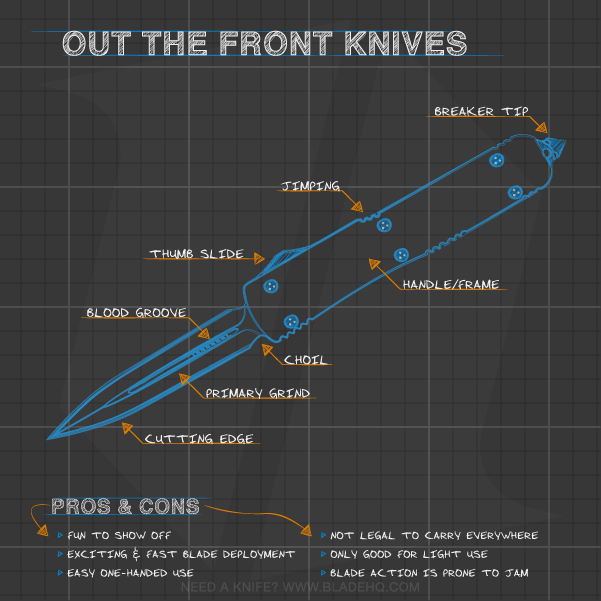 An infographic by the team at Blade HQ
Help us spread the word!
Please Like, Share, and Comment.