Alright folks, we just got in a pretty impressive OTF, and I just had to share it with all of you.  The Microtech Navy Scarab has been specifically designed for underwater use.  How impressive is that?  This knife has been uniquely designed to stand up to all the rigors of diving.  Featuring a double-action spring set, and venting at the base of the blade and handle.  These make it possible to open the knife, underwater, all the way into the fully locked position with no slowing of the blade.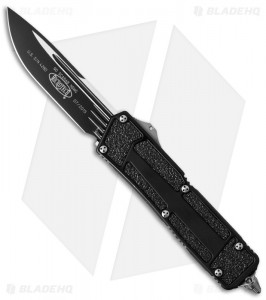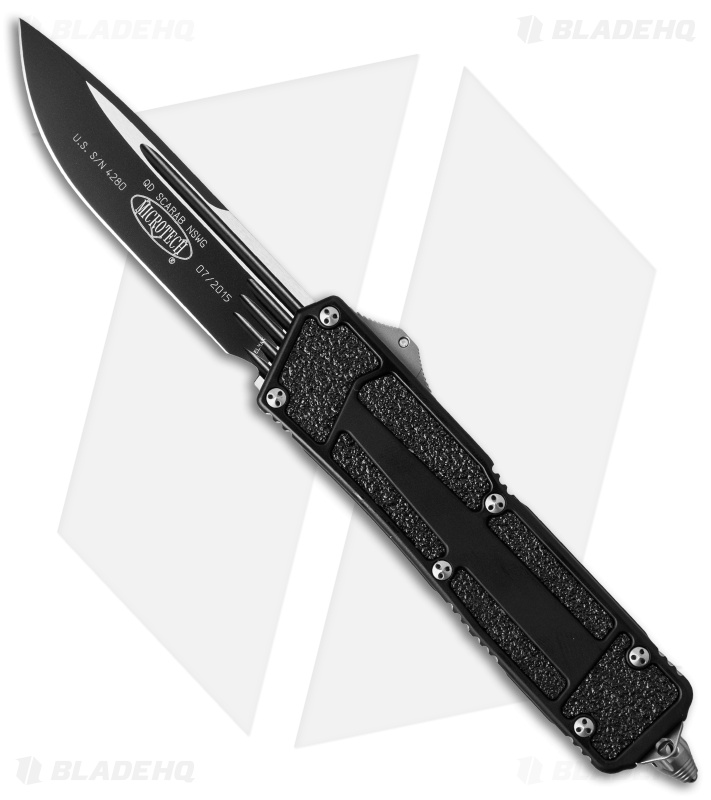 Now, the last thing you want when you are underwater, is to be fumbling around, trying to get your knife open.  The tritium inserts on the firing button make it easy to find in all low level conditions, not just underwater.
Microtech has thought of everything on this knife.  They even added a salt-water resistant, protective coating, to make sure your knife doesn't run into any erosion or corrosion.  They even added a removable rubber gasket for an addition seal when the knife is not in use.  This knife is the divers dream, but it is also perfect for the recreational fisherman, surfer or even to just take out on the family boat.  Needless to say, if you are going to be doing anything in the water this summer, this knife is a perfect choice to take along with you.  Available with serrated or plain edge, you can tailor this knife to your aquatic needs.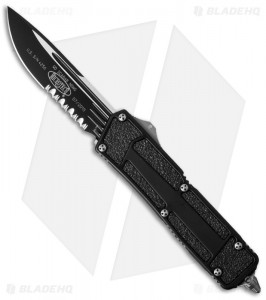 Of course this knife also makes a fantastic OTF on dry land as well.  This versatile knife is already selling fast, so get yours soon, and next time you head out on the open water, you can feel confident with the Microtech Navy Scarab in your pocket.
So what do you think?  Any divers out there planning on getting this OTF?  Let us know what you think in the comments below.