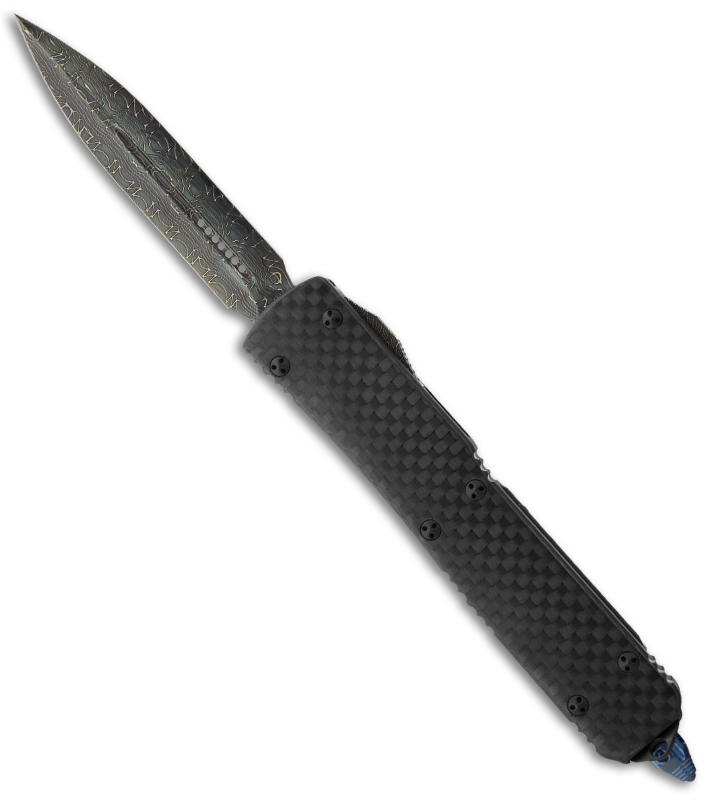 When I find cool things at Blade HQ I try and share them with you, and this knife is one such find (granted, everything at Blade HQ is pretty amazing).
This might be my favorite OTF of all time. I love carbon fiber; it's got a pretty simple design, but it has a way of elevating any knife to the next level. Carbon fiber, in my opinion, does the same thing with this already stellar OTF. I see carbon fiber on a lot of folding knives, but it seems to be less common on OTFs, which is another reason I like this Ultratech.
The blade on this Ultratech is hand-ground blued Reptilian Damascus—another beautiful addition to this blade.
A couple of other features on this Ultratech are the blue anodized breaker tip, black steel pocket clip, and the marking "A. Marfione, 08/2013" along with the serial number.
The Ultratech is a popular series, but this embellished version is seriously a beautiful blade. Get yours at Blade HQ!