We've had some of these knives in stock at Blade HQ in the past, but we just got a couple of different blade styles in this week. These knives seem to be pretty popular, so I thought I'd give you a quick look at them:
(Stonewashed blade)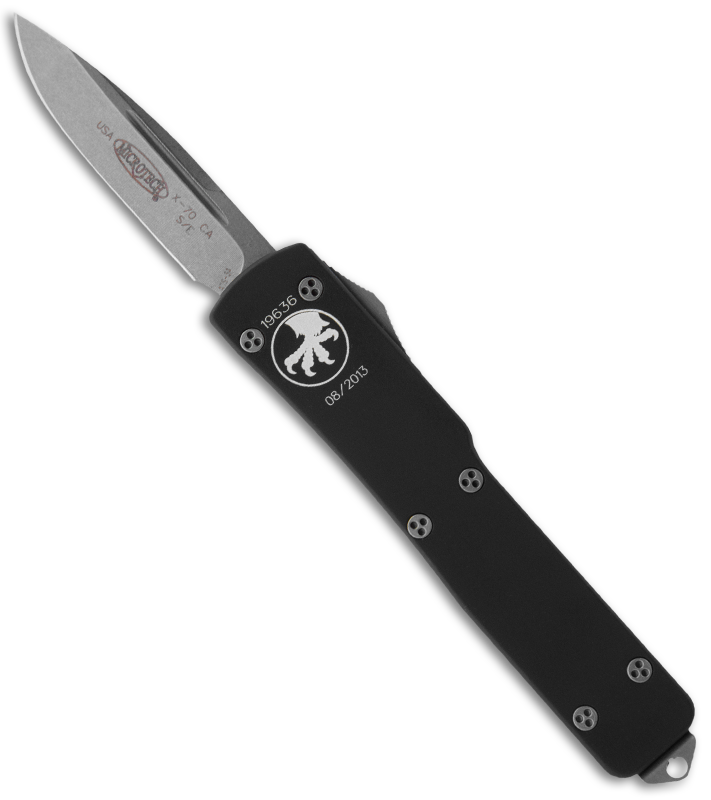 One of the most appealing traits of this knife for many is that it is California legal, since the blade is less than two inches long (1.90 inches, to be exact). Most OTFs are significantly bigger than these CA Legal ones, so it's cool to see a quality line of OTFs that do adhere to California's knife laws.
If you want to EDC an OTF, try out this one. Closed, this knife is almost 3.5 inches long, making it the perfect size to sit in your pocket, out of the way and unnoticed until you need it.
The CA Legal UTX-70 is currently available at Blade HQ with a stonewashed, satin, or bead-blasted blade, but all three variations have a black anodized handle with bead-blasted hardware. Each of these knives also features a pocket clip for tip-down carry.
These are great little knives to add to your collection. Buy yours at BladeHQ.com.