A while back, I did a post on the Asheville Paragon, but I found another model that is pretty awesome and unique. Take a look: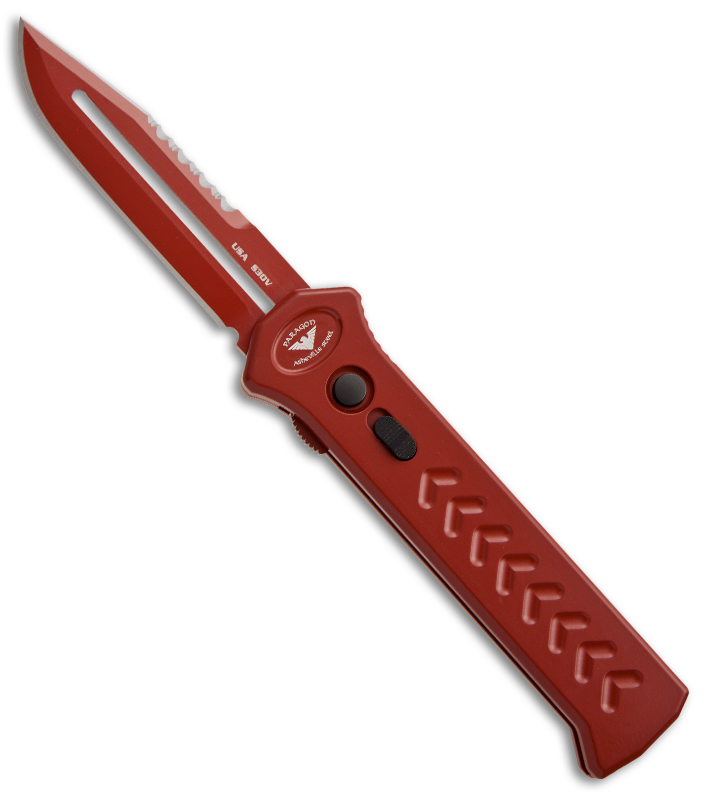 Different-colored handles are commonplace when it comes to knives, but you typically don't see colored blades (with the exception of black)—especially on OTFs. I have seen a handful of OTFs with abalone inserts and other patterns and materials, but this Paragon is one of the few I've seen with a colored blade that isn't black.
This OTF has single action and fires rapidly, which is an important trait in an OTF, and it has a firing safety. Other features include an S30V steel, 3.6-inch blade, and a right hand, tip-down carry pocket clip. Another perk of this blade: it's made in the USA.
Get your Paragon OTF at Blade HQ, and check out all the other OTFs we have to offer!
What would you like to see more of on the OTF blog? Let us know, and we'll do our best to make it happen!