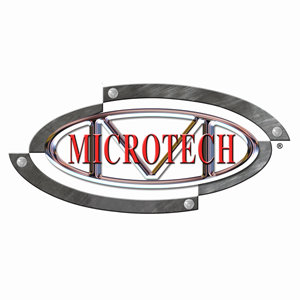 It seems like Microtech is the brand that comes to mind for most people when they think of OTF knives. I got to wondering why that's the case, so I did some digging to find out why Microtech is so respected in the knife world. Here are a few reasons why Microtech has it all together:
Experience – Microtech has been making OTF knives longer than most other similar companies (since 1994 to be exact).  As we all know, you get better at pretty much anything the longer you do it, and this is true of Microtech; the company has learned how to make quality knives that have excellent tolerances. According to Microtech's website, the "designers and technicians measure to the thousandths to ensure precision action." That's pretty amazing.
Quality – Microtech has this simple mission: to make the best possible knives. The steps that Microtech takes to make this possible include using only USA-manufactured parts, researching and testing only the best materials, utilizing design and engineering experts, and offering a lifetime limited warranty.
Fine–tuning – Microtech's website says that the company's "goal is to attain and maintain extremely high quality knives throughout the evolution of growth and change." This means that Microtech is always striving to improve its product.
These are just a few reasons why Microtech knives are excellent, but anyone who's ever handled a Microtech OTF can tell you that they have smooth, powerful, and precise action.
Check out some of Microtech's awesome OTFs at BladeHQ.com!