These are the Top 5 Out-the-Front (OTF) Automatic Knives of 2012: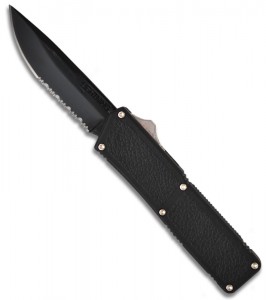 #5 OTF Lightning Dual Action Automatic Knife
For those who are not too familiar with the OTF (out the front) type of knives, then this would be the perfect knife for you. This OTF Lightning is the perfect budget friendly knife.  It has AUS8 Steel and is pretty durable for the price. It comes in various colors and styles.  Great starter OTF knife!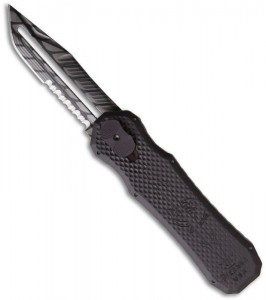 #4 Piranha Excalibur Out-the-Front Automatic Knife
This Piranha Excalibur is another OTF knife that is also recommended. This knife has a DLC finished 154cm plain double edge blade. The handle is made from anodized 6061 aluminum. This knife is as sturdy as it is flashy. The quick Double Action sliding mechanism lets the blade fire out with quite a bit of force, and it will retract the blade just as well. This is not a mini knife with an overall length of 8 Inch. It comes in various colors and blade styles. This knife is a bit pricey, but what dependable OTF knife isn't pricey?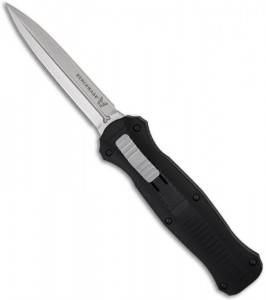 #3 Benchmade Infidel Automatic Knife
The Benchmade Infidel is another excellent knife. It does have some blade play, as does all double action OTF knives. The body is made out of 6061 anodized aluminum. The blade is D-2 Steel which is an excellent steel grade. Hard to work with when it comes to sharpening it, but once it is sharpened it seems like it never loses its edge. Perfect for any OTF knife fanatic.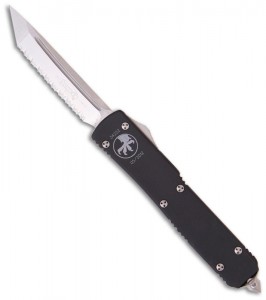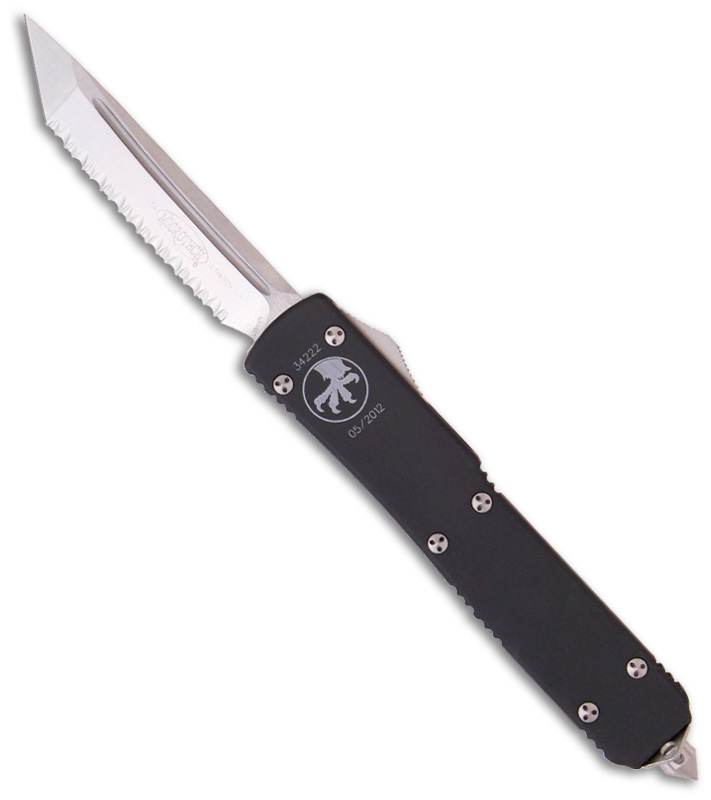 #2 Microtech Ultratech OTF Dual Action Automatic Knife
Now for those who want the best quality Double Action OTF knife, this one will not let you down. This Microtech Ultratech is the top line of OTF knives. This good looking knife has a two tone plane edge blade. The best thing about this blade is that it is S35VN and you want top quality blade, then here it is! The body is made from 6061 Aircraft aluminum, some of the best metal you can use for a knife like this.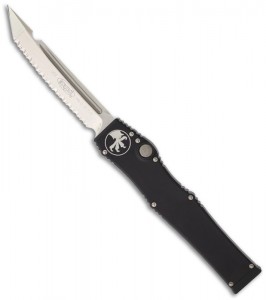 #1 Microtech Halo V Out-the-Front Knife
For those who are OTF fanatics, then this is the knife for you. The Microtech Halo V. This is a single action OTF knife. It is a manual retracting blade, with the pull back charge being on the butt of the knife, and all the power of the spring is concentrated on ejecting the blade. Speaking of the blade, this is the top of the line S35-VN blade, and has 6061 aircraft aluminum handle. It holds its edge very, very well! This knife will not let you down, and this is probably the only OTF knife that will NOT have blade play in it. It is pretty pricey, but I promise once you purchase this knife it will never be a problem knife.
Buy one of these OTF knives (or all *wink*) for awesome deals at BladeHQ.com!