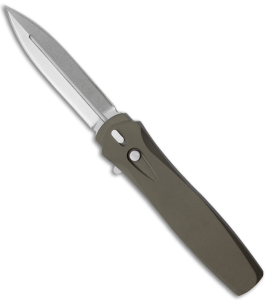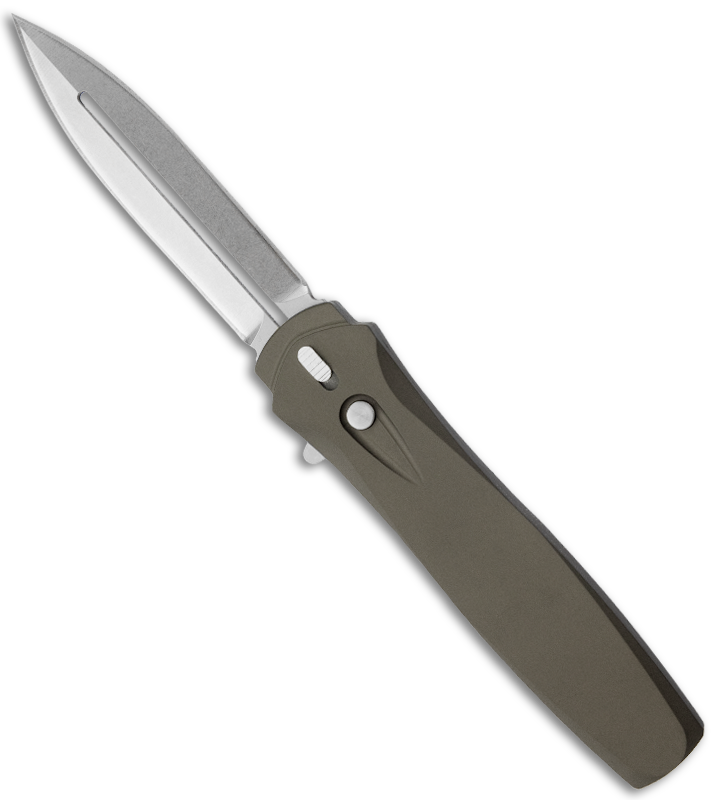 If you're looking for the best bang for your buck, then you've got to check out the Dark Angel (as if the name "Dark Angel" alone isn't enough to intrigue you in the first place).
The Dark Angel is a really high functioning knife and it has a sleek, clean look. It is a single action OTF, which is a desirable trait in an OTF. Because it is a single action, you have to manually retract the blade on the Dark Angel. This means the blade has a lot more power to devote to blade deployment, and it therefore has more firing power than double action OTFs. The blade is also double edged, and the knife comes with a durable nylon sheath.
This is the perfect powerful OTF to carry around as your EDC.