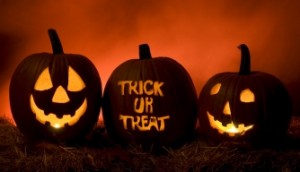 Halloween is just around the corner.  Are you ready?  You've carved pumpkins, decorated, what else is there to do?  Well, has your knife gotten into the Halloween spirit?   Halloween just wouldn't be Halloween without the Color Orange.  It's a staple.  Like green and red for Christmas.  So, in keeping with the Holiday.  Here are some of our favorite picks for the best orange OTF for Halloween.
First off we have the Microtech Ultratech Tri-Tip in orange.  Microtech is one of the leading names in OTF knives right now.  You never need an excuse to get yourself a new Microtech.  But, if you do, why not use Halloween?  Grab your Ultratech in orange and really show your Halloween spirit.  The black accents really take home that Halloween feeling.  Clip this bad boy on your pocket when you take the kids trick-r-treating!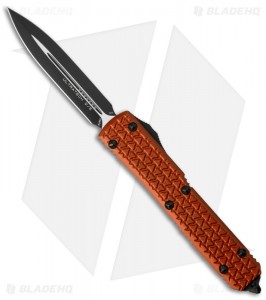 Next we have the Piranha Excalibur OTF orange.  Once again we have an awesome reliable knife in Orange.  One of our favorite aspects of this knife is the handle.   It is a marbled black and orange combo.  Nothing says Halloween quite like a black and orange color combo.  Much like the Microtech, this is a reliable knife you can use year-round, not just on the 31st of October.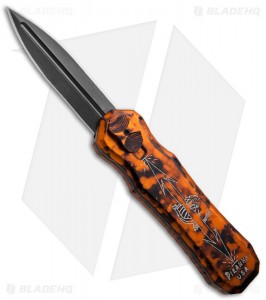 Lastly, we have the Microtech Orange Halo V.  I know, it may not be fair to include 2 Microtechs on the same list.  But when a company is consistently pumping out reliable knives in tons of different colors, it's bound to happen.  The Halo V is a pretty big OTF.  To ensure you get the best OTF possible, Microtech has the blade come all the way up to the exit point, just about poking out!!   It's a phenomenal knife in any color!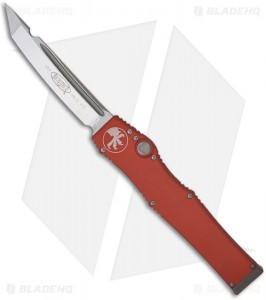 So whether you are just looking for an excuse to get a new OTF, or you really do want to get into that Halloween spirit, there are pages of options for you.  Head over and pick out your Ideal orange OTF.
What will you be carrying this Halloween?  Have a suggestion?  Let us know in the comments below.  We hope you have a very Happy Halloween!