Believe it or not, Christmas is coming up quick and will be here in less than five weeks. It's a great time of year to do something special for friends and loved ones, but it can be a little stressful trying to decide what gifts to buy. I know because I've been there many times and probably will be there again this coming holiday season. This year you're in luck because I've got some great knife gift ideas to help out anyone who has an OTF-loving person in their life. If you're reading this and thinking, "I'm the only OTF-loving person in my life," then send this post along to your friends and family as a not-so-subtle hint at what you'd like to get for Christmas this year.
Here are some of the best knives you can get for friends, loved ones, or yourself this Christmas season.
Stocking Stuffers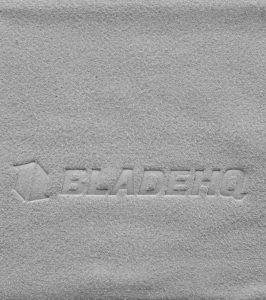 Once you get an OTF, it's important to keep it looking great. Blades are prone to getting smudges and fingerprints. These Blade HQ embossed polishing cloths can help to keep OTF blades looking pristine.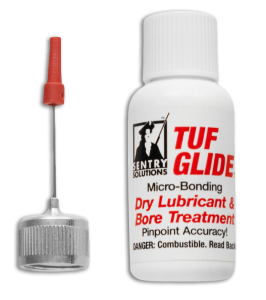 Another key part of keeping any OTF in prime condition is oiling it regularly. We recommend using a dry lube on OTFs to keep it from collecting dust, and also to keep the lube from gumming up. Get some Tuf Glide for the OTF-lovers in your life to keep them happy for years to come.
Great OTF Knife Gift Ideas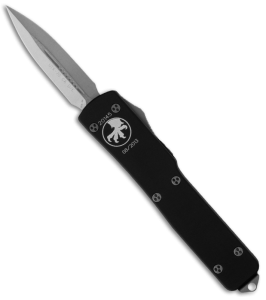 This model of the UTX-70 is a great gift option. This CA-legal version has a sub-two-inch blade, so it's legal in more places than other, longer OTFs, though it's still not legal everywhere. Do your research before getting your friend or loved one an OTF to find out what the knife laws are in their area. I really like this OTF because its small size makes it very convenient for everyday carry. It totals 5.25 inches when open, and it comes to about 3.30 inches long when closed. This OTF is light, compact, and has super awesome firing action.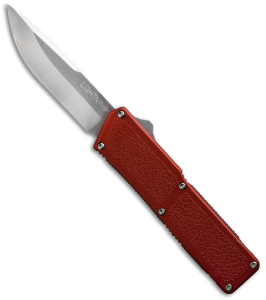 If you want a safe option to get anyone who is remotely interested in knives, get the Lightning OTF. In my opinion, it's the OTF that will give you the best bang for your buck. So if you've got a budget to stick to or if you aren't quite sure what OTF to get that special someone, the Lightning is a great option because it won't cost you much and it has really great firing action that anyone can appreciate.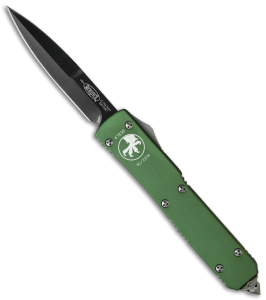 Get that special someone the epitome of an OTF: the Microtech Ultratech. The Ultratech is an extremely iconic OTF that has gotten lots of respect over time from the knife community. The Ultratech has Microtech's exceptional quality and firing action that will hold up to lots and lots of use. It also comes in lots of colors, which Is always a plus.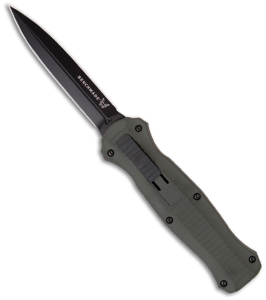 The Benchmade Infidel is another fantastic gift option for anyone who loves out-the-front knives. It has quality materials, fast action, great lockup, and it's also been in featured in many movies, which is kind of awesome. Benchmade's OTFs have the sliding button located on the face of the handle, not the side like most other OTFs do.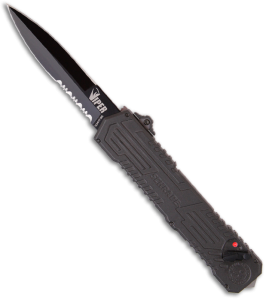 The Schrade Viper is another great budget option if you're not looking to spend too much money on an OTF this holiday season. It's a single-action OTF that has good assisted automatic action and manual retraction.
These are just a few gift suggestions, but there are lots of other OTF options out there. If you don't see something in this post that you think is the right fit for that special person in your life, head on over to Blade HQ to browse through the OTF knives section. You're bound to find something you like.
I hope these otf knife gift ideas helped you out! Let us know if you have any specific questions and be sure to head over to Blade HQ on Black Friday, Cyber Monday, and Green Monday for some amazing deals!